In order to successfully verify your domain name for email sending you will need to be able to adjust and apply additional settings directly into the DNS records of your domain.  This requires administrative access to the system where your domain name is hosted.  This may be your domain registrar, your parent organization, or your website hosting provider.  GoMax Solutions cannot perform these steps as we are not authorized to make changes to your domain name. 
The following changes are technical in nature, and we advise only those experienced with performing DNS changes execute the following steps.  If you are unsure or do not know how to make these changes, please contact your ISP or I.T. technical staff for assistance.
Once the changes are complete, please advise GoMax Solutions via a support ticket so that our technical staff can verify accuracy and enable the usage of your domain in sending email.  Starting April 25th 2016, all non-verified domains will be sending email from the GoMax verified domain (@secure-email.ca) as per our previous notifications.
Let's get started:

Login to the control panel for your domain name DNS system.
---

Create DNS TXT record for:
mandrill._domainkey.yourdomainname.com
with the value of:
---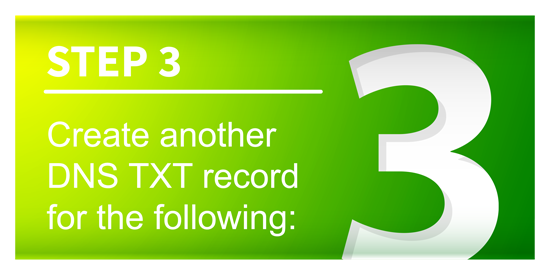 Create another DNS TXT record for:
scph0416._domainkey.yourdomainname.com
with the value of:
** please note: there can not be any carriage returns or newlines in the settings displayed above.  It must be one continuous line of text.
---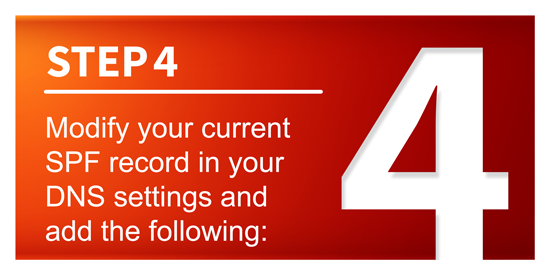 Modify your current SPF record in your DNS settings and add the following:  If your DNS settings do not currently contain an SPF TXT record, this will need to be created first using the standard SPF setting guidelines. (Please check with your IT administator for this configuration)
---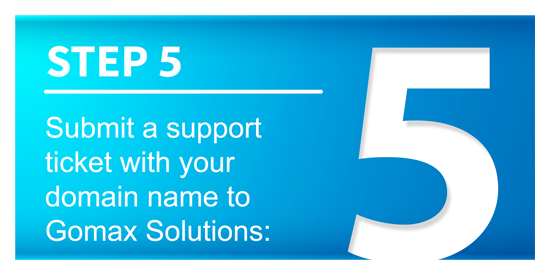 Submit a ticket with your domain name to GoMax Solutions letting us know the above changes have been completed.